Winnipeg police officer charged with careless driving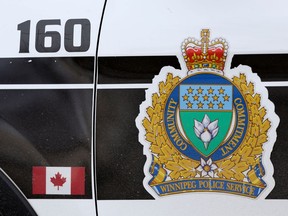 Article content
A Winnipeg police officer has been charged with careless driving following an investigation by the Independent Investigations Unit (IIU).
Article content
We apologize, but this video has failed to load.
Winnipeg police officer charged with careless driving
Back to video
The officer is also facing a charge of making an unauthorized U-turn. Manitoba's police watchdog was called in after a collision involving Winnipeg Police Service members and a civilian vehicle collided on the four-lane portion of the Trans-Canada Highway in Reynolds on Jan. 31.
Article content
In a February news release, the IIU said that the initial investigation found that a vehicle heading westbound on the Trans-Canada collided with a second car after it got onto the highway from a parked position.
An IIU news release says that the civilian director found it was in the "public interest" to take over the investigation from the RCMP after receiving additional information about the collision.
The matter is before the courts and IIU says it won't comment further.