Letters: June 29, 2023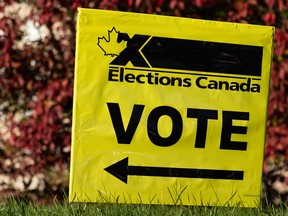 Article content
We may need a separation
Article content
We apologize, but this video has failed to load.
Letters: June 29, 2023
Back to video
Re "Federal byelections return seats to Liberals, Conservatives" (The Canadian Press, June 20): Well, I imagine that says it all, the re-election of two Liberals in federal seats. The people who live under a rock, those that depend on government jobs for life, the woken, the enabled, dependent have spoken. If you're happy with the direction of Canada now, you'll really jolly it up in the upcoming years. Stunned, disgusted to hear Mulroney's gushing defence of Trudeau Liberals, while damning the Conservatives for daring to speak the truth. The fable of the grasshopper fiddling away the summer months, while the ant toiled, then winter set in, is looking more and more like this nation. It doesn't look promising, and if Trudeau/Singh win again, it's time for those who truly believe in what Canada stands for to take a long, hard, serious look at separation because this marriage is broken.
Article content
Bill Vernon
There are some ridings that will always go Liberal, and some that will always go Conservative. And where did the NDP vote to go? To the Liberals. That should be concerning.
Strong democracy
Bell Media announced it is cutting jobs and selling radio stations due to financial pressures. Newspapers have also lost revenue due to social media, causing layoffs and closures. Healthy democracies depend on ethical journalists' reporting to keep citizens informed on local and national issues. CRTC has no control over social media's streaming privacy policies or paying publishers for their stories. Lawmakers, update internet laws and protect traditional news outlets to keep Canada's democracy strong.
Peter J. Middlemore, Sr.
Pretty much sums it up,
Back to max
Perhaps there is a glimmer of hope in this Paul Bernardo saga. That would be that when he is returned to maximum security, he will be traumatized for the rest of his miserable life that he almost made it to a place of luxury compared to what awaits him upon his return. Maybe the families of the murdered children can take some hope that this will increase his stress level greatly and permanently.
P. Clements
That's assuming he does go back to max, which is unlikely.